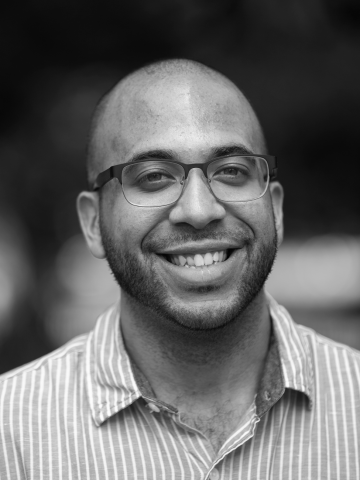 Daniel José Camacho is a columnist for The Revealer, published by the Center for Religion and Media at New York University, and is writing a book about Bartolomé de las Casas with Avid Reader Press. The winner of a 2020 Robert B. Silvers Foundation Grant for Work in Progress, he has previously been a contributing opinion writer at the Guardian and an associate editor at Sojourners.
Writing with a focus on religion, race, and history, his work has appeared in publications such as Religion News Service, America Magazine, ABC Religion & Ethics, TIME, the Washington Post, and in the essay collection The God Beat: What Journalism Says about Faith and Why It Matters.
The son of immigrant parents from Barranquilla, Colombia, Daniel was born and raised in Uniondale, New York, and has a B.A. in philosophy from Calvin University and graduated Magna Cum Laude with a Master of Divinity from Duke University Divinity School. He has presented research at Fordham University, Princeton Theological Seminary, UNC-Chapel Hill and Duke University Consortium in Latin American And Caribbean Studies and is published in the American Philosophical Association's Hispanic/Latino Issues in Philosophy.
In addition to his writing, Daniel has also been involved in various forms of activism, including anti-racism efforts within Christian institutions, and he has preached at several churches from rural North Carolina to Brooklyn. He spearheaded a Sanctuary conference in 2017 for local religious leaders seeking to help undocumented immigrants in North Carolina. In 2016, he volunteered as a peace delegate to Colombia with the Witness for Peace organization during the country's peace process. Daniel is represented by literary agent Sarah Burnes at The Gernert Company.